Black Forest Industries Heavy Weight Shift Knob SCHWARZ - Full Billet (VW/Audi Fitment), GS1S
Not only does our new billet, heavyweight shift knob look great inside your car, but it also adds a bit of function and performance as well. With its solid construction and added heft, shifting becomes smoother and faster. Utilizing a modular threaded insert design this shift knob is compatible with nearly any application.

Weighing in at approximately 250 grams the added inertial mass makes shifting effort substantially less while speeding up the process at the same time.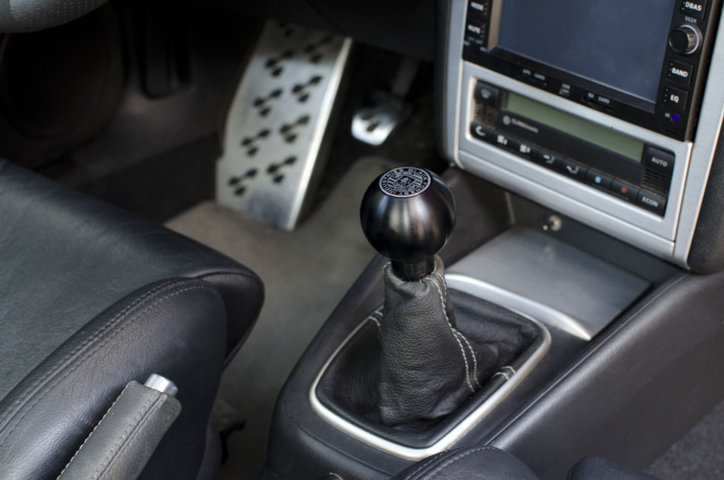 For early Volkswagen models (MK1->MK3 & B5) no set screws are required, you simply thread the knob on in seconds. For the newer vehicles (VW MK4+ & Audi B6+) we have been very careful to ensure the diameter of the shank insert perfectly matches the shift rod to ensure a precise and secure fit when using the three large set screws. Other "universal" shift knobs have too much slop in the diameter causing them to come loose over a short time. Our billet shift knob is engineered for a secure and lasting installation.

Includes:
One heavy weight GS1 shift knob
One BFI crest logo coin
One adapter for vehicles without threaded selector shaft
Three set screws
Allen key for set screws
Notes:
Our shift knobs will sit at or near the stock height on most vehicles. One exception is the MK7 GTI & Golf R which has a 'hollow' shift knob and shorter selector shaft height. This means our shift knob will sit noticeably lower than stock. Contact us for pictures if necessary.
The BFI crest coin included with this shift knob is silver plated and may tarnish over time. We recommend lightly polishing the coin with silver jewelry polish to restore its original luster